HOLDER 2.0 Wireless charger
Code:
DR2FWC
Product detailed description
HOLDER 2.0 is very unique smartphone bracket. It combines benefits of stainless steel with wide variability and universal usage. You can`t find safer and stronger bracket.
Using of HOLDER 2.0 is very simply, fast and comfortable. You just put your smartphone by one hand in it. Soft padded jaws catch phone body and secure it mechanically. Therefore your phone can`t fly out any time also in off-road.
If you stop for rest or fuellig you can leave your smartphone in HOLDER 2.0 safely locked.
It is made of 2mm thick stainless steel sheet metal. All parts are cutted by laser and shaped by CNC machine. For dull face finish are all surfaces blasted by ceramics for sun flare reduction. All screws and nuts are stainless steell, nut are self-locking.
HOLDER 2.0 is designed for minimization of vibrations and shocks from motorbike. Microvibrations are minimized by EPDM padding and five o-rings on front face. Your smartphone is very placed.
HOLDER 2.0 is fully compatible with most of smartphone on market. You can continously adjust it from 130 x 65 x 8mm up to 180 x 90 x 21mm. It is adjustable also for thickness. Side backrest are out of buttons. Charging plug is accesible.
Wireless charger with qi standard, 10W charging power and IP 67 protection.
Parameters:
Charging power: 10W (depend on USB output power from your bike)
Voltage: 5V
Protection: IP67
Connection: USB A, cable lenght approx 90cm
This kit can by ordered and delivered only together with HOLDER 2.0. For use I recommend USB with 2-3A/5V. Power suply with smart functions as "fast charge" may not work properly. I have good experiencis with this type of power suply: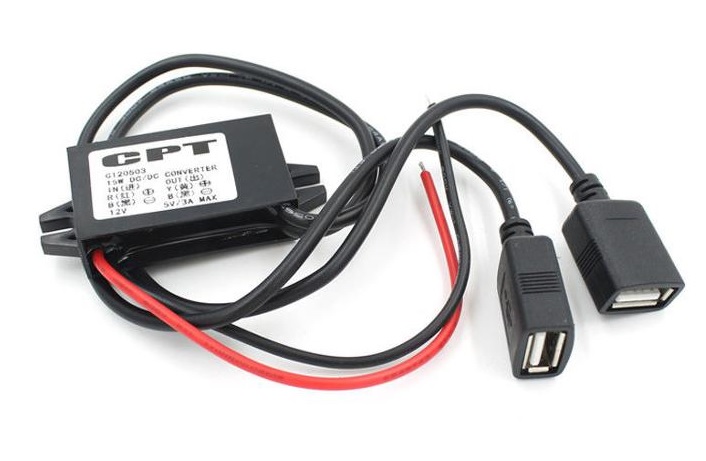 This kit decrease clearance for phone by 2mm.
Charger is not compatible with iPhone 12 due magsafe.
I do not recommend cut of usb plug for direct attach on 5V regulator. There is modulation unit in this plug. Charger will not work anymore!
Be the first who will post an article to this item!