Wireless charging 10W
Code:
WCRG
Product detailed description
Wireless charger with qi standard, 10W charging power and IP 67 protection.
Parameters:
Charging power: 10W (depend on USB output power from your bike)
Voltage: 5V
Protection: IP67
Connection: USB A, cable lenght approx 90cm
This kit can by ordered and delivered only together with HOLDER 2.0. For use I recommend USB with 2-3A/5V. I have good experiencis with this type of power suply: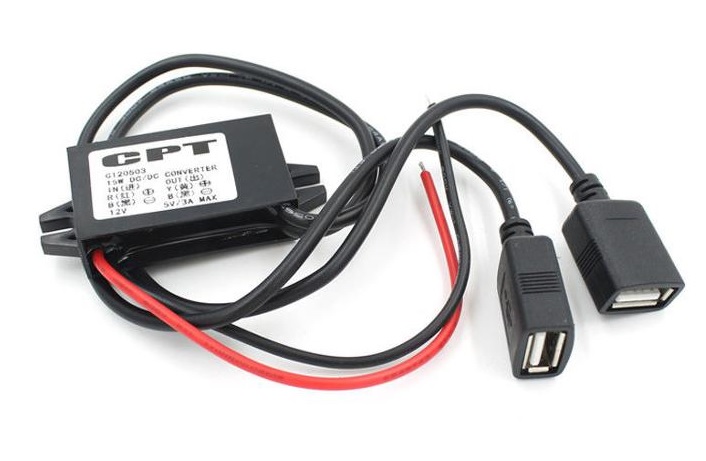 This kit decrease clearance for phone by 2mm. Please consider it while choosing HOLDER 2.0 thickness variant or write down type and overall dimensions of your smartphone with cover.
Charger is not compatible with iPhone 12 due magsafe.
I do not recommend cut of usb plug for direct attach on 5V regulator. There is modulation unit in this plug. Charger will not work anymore!